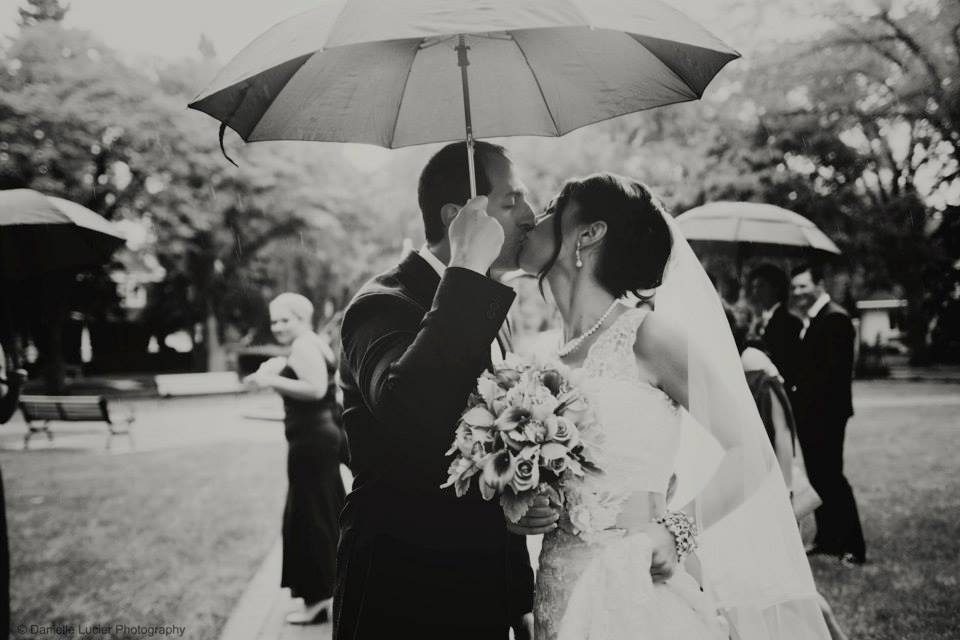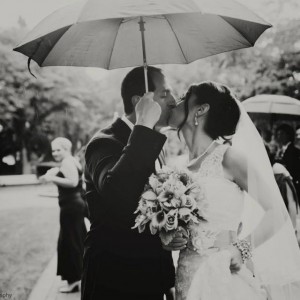 So often I receive emails from brides starting with the phrase 'I'm new at this bride thing'- and that's the case for most of our brides! Unless you happen to have a career where you are very involved in the wedding industry, been a bridesmaid 17 times, or you've been married before, you really don't know the ins and outs of booking hair and makeup for your wedding day. Hopefully these tips will help you out a bit!
Q.How far in advance should I book my hair and makeup?
A. I recommend anywhere from a year to 5 months prior to the date of the wedding. If you have decided to get married on a long weekend, or during the popular months (July-September typically book up the fastest!) book as soon as possible to ensure you are booking with your favourite artists!
Q. How long will makeup take?
A. Depending on the skin surface of client, desired look, and amount of coverage needed we will book each client 30-60 minutes.
Q. How long will hair take?
A. Depending on amount of hair, desired look (up or down), use of any extensions or head pieces, Hairstyling should take anywhere between 30-60 minutes per client.
Q. Do you offer day rates, for optional touch ups or look changes throughout the day?
A. Yes! Any add ons such as touch ups, or look changes can be discussed with the professional when booking.
Q. Is there a fee for any early morning appointments?
A. Yes. Any weddings that require a start time before 7am will result in an additional charge.
Q. What if I have an allergic reaction to the makeup you are using?
A. The client is required to tell the makeup artist of any allergies that they are aware of. Makeup artist/Hair stylist will not be held responsible for any allergic reactions.
Q. Do you require a deposit?
A. Yes. A deposit is required to secure your booking, once you have inquired about your wedding date, discussed the details and would like to secure your booking with Behind The Blush, a 25% deposit on all services is required.
Q. Are deposits refundable?
A. All deposits are non refundable. We retain the right to hold the deposit if any booking/service is cancelled.
Q. How do I make my deposit payment?
A. The easiest way is to make an EMT payment. But some brides choose to wait, and pay by credit or cash upon meeting at a requested consultation or trial.
Q. Is GST included in your rates?
A. No. GST will be added to the total on wedding day.
Q. What methods of payment do you accept?
A. Behind the Blush accepts cash, or credit card (VISA, Mastercard, AMEX, Debit Mastercard.) Any email money transfers or cheques will not be accepted.
Q. When do you require full payment for wedding day?
A. We require all payments to be made on the morning of the wedding, before services have been started. This takes away from any rushed or forgotten items. If you decide to do any add on's that have not been previously discussed, they can be paid at the time of service individually.
Q. Do you offer an emergency kit?
A. Yes! This would be considered an add on, and would be previously discussed with your stylist. The emergency kit includes lipstick or lipgloss, and blotting papers to avoid excess shine.
Q. Do your rates include a trial?
A. Trials are not included in the bridal pricing in our Services Section They come as an additional fee and are booked separate from your wedding booking. Trials can either be booked at Stefanie's in home salon, or if you would prefer we came to you, travel rates will apply.
I hope you have all found this helpful! Of course we would be happy to answer any additional questions or concerns that you may have!